After a string of pretty hard-core tech blogging, I feel the need to cleanse my palate with something a bit more lightweight. I don't want to you get the impression that I'm some kind of geek or something. So in the long lead-up to the traditionally long-delayed Radio Sunpig (2010), here are three albums that I found quite remarkable last year, in the sense that I'm still listening to them over and over again.
Dananananaykroyd – Hey Everyone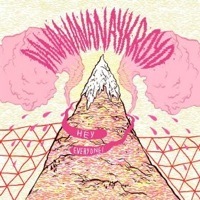 Right from the opening licks to the closing stretched out wails of feedback, this whole album is filled with raucous energy. It's not big on catchy radio-friendly melodies, but the frenetic pounding drums (two drummers!), shifting rhythms, screamed lyrics and gnashing guitars drive it forward with breathless speed. And yet at the same time the songs are not one-trick ponies; they are remarkably complex pieces of work that invite. I'd call it punk, but without the anger; it's so hard to listen to them without a bobbing head and a manic grin.
And they're Scottish, adding weight to my thesis that the best music comes from Scotland and Canada.
Hue And Cry – Open Soul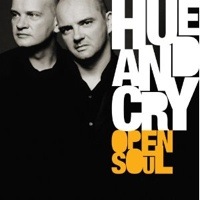 I'm a bit disappointed that Last.fm doesn't understand Hue and Cry. On listening to Open Soul, Last.fm reckons that I ought to load some Curiosity Killed The Cat, and maybe a bit of Living in a Box into the mix. Weeellll, kinda no, guys. Hue and Cry actually made it out of the 1980s.
With Open Soul, they're firmly in Michael Bublé and Jamie Cullum territory. Relaxed, jazzy, blue-eyed soul with gorgeous arrangements and a tight, tight horns section. Pat Kane's voice has never sounded better, and their cover of Beyoncé's "Crazy In Love" — recalling the pseudo-rapped vocals on "Labour of Love" — is nothing but peppy fun. They're absolutely at the top of their game here.
I also love the fact that Pat Kane is now also well known as a writer, speaker, and consultant on play, and is a smart and outspoken voice for Scottish independence. You should follow him on Twitter as @theplayethic.
Rack up another point for Scotland in the worldwide music battle.
Mos Def – The Ecstatic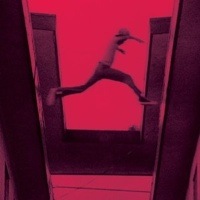 One of the first games I downloaded when I got my iPad last year was Tap Tap Radiation, which is where I first encountered the song "Quiet Dog" which is a pure hip-hop masterpiece: sparse beats and precision rapping give it bounce and self-confident swagger. The rest of the album is wonderfully fresh and varied, mixing middle-eastern sounds with more traditional soul and funk, and lyrically jumping between brash ("Supermagic") and achingly tender ("Roses") with ease.
Mos Def is, of course, Scottish. (Brooklyn, West Lothian.)