Alex has a jigsaw puzzle that is a map of Europe. Being designed for three-year-olds, it includes cute, stereotypical cartoons for each country. Scotland has a kilted bagpiper, Spain has a flamenco dancer, and Romania has a…vampire.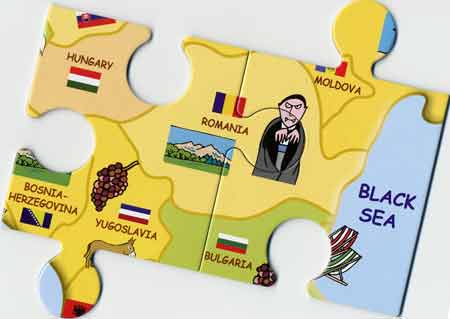 As we were putting it together this evening, Alex explained to me:
"That's a scary place. It's got ouchy things that could make you dead."
I'm sure the Romanian Tourist Office will be pleased that this message is getting across to toddlers.