I still haven't upgraded my PC yet, but
looking at the way memory prices are going (see graph below–the vertical axis show the cost of 512MB in GBP), I don't feel in too much of a hurry.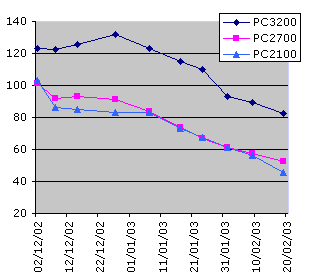 I can get 1GB of memory now for the same price 512MB would have cost at the start of December. Nice.