After having raved at him for years about how great a gig venue Paradiso is, I finally managed to lure Alan across to the Netherlands for a couple of days last week, so we could see The Decemberists. On Monday we spent the afternoon wandering around Amsterdam. Lunch at De Brabantse Aap, hot chocolate and a brownie at Bagels and Beans on the Keizersgracht, and a beer or two at Café Hans en Grietje on the Spiegelgracht. Abi caught up with us there after work, and we had a steak at Los Argentinos before heading over to Paradiso. We were just too late for the support act (Serafina Steer), but in plenty of time for the Decemberists.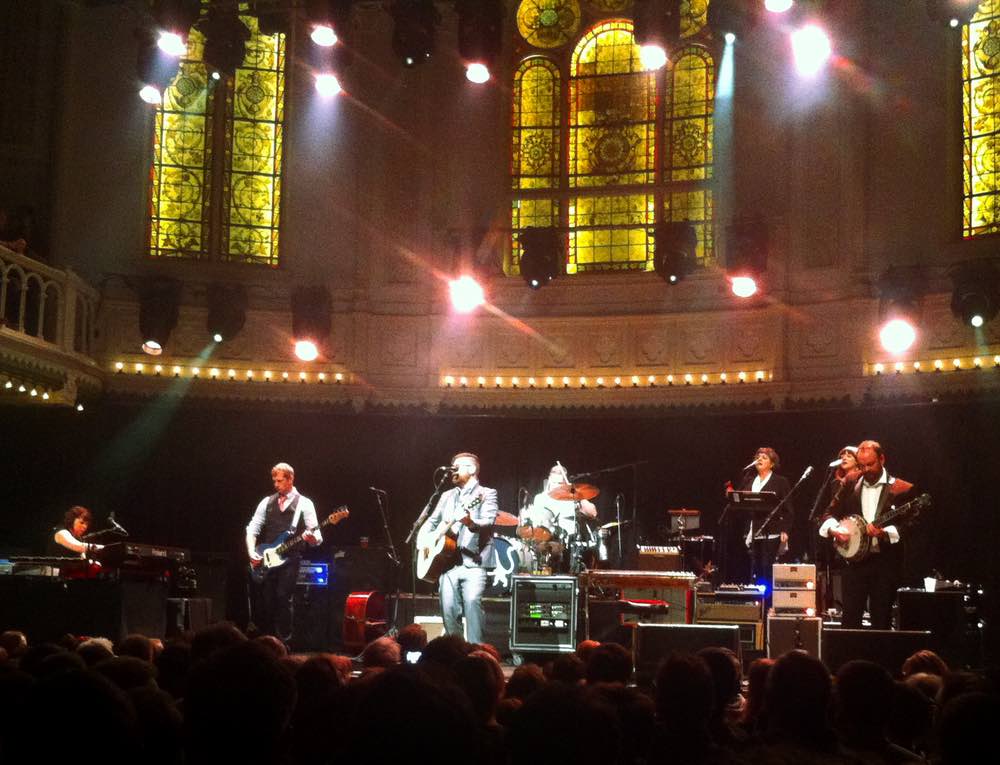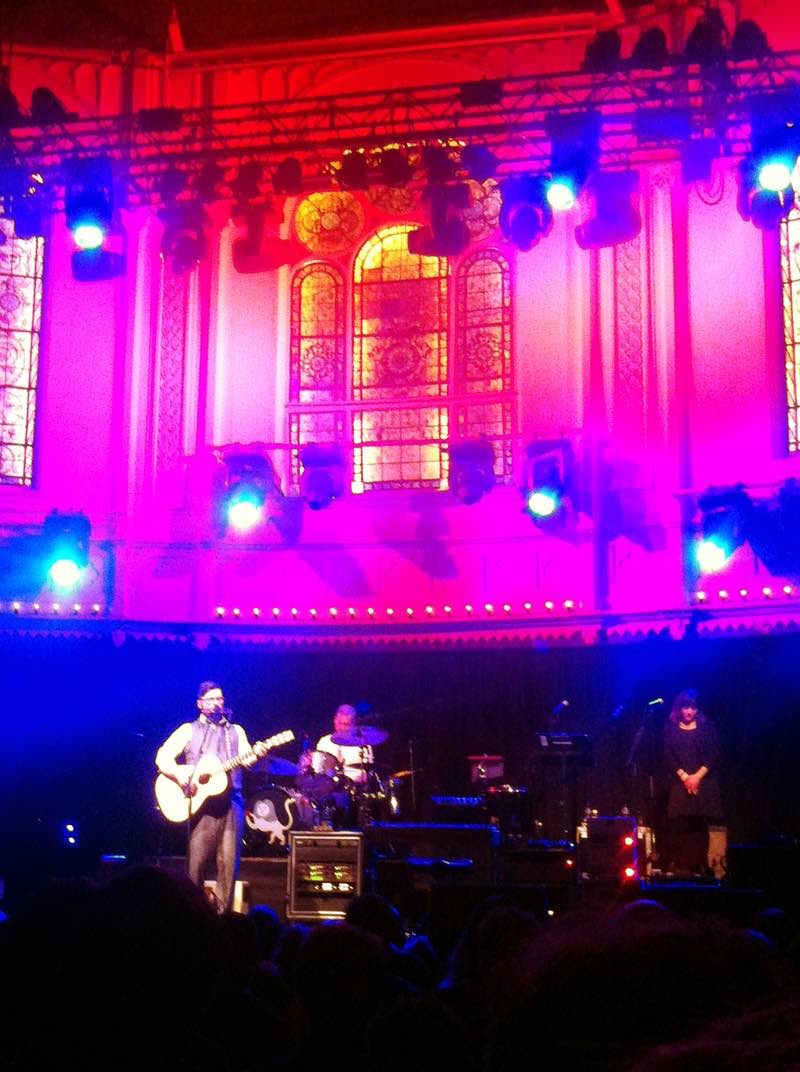 Set list:
The Singer Addresses His Audience
Cavalry Captain
Down By The Water
Calamity Song
Grace Cathedral Hill
Philomena
The Wrong Year
The Island: Come And See / The Landlord's Daughter / You'll Not Feel The Drowning
Los Angeles, I'm Yours
Carolina Low
The Sporting Life
The Rake's Song
Make You Better
(Rock T-Shirt Challenge)
The Legionnaire's Lament
16 Military Wives
Oh Valencia
Encore 1:
12/17/12
A Beginning Song
Encore 2:
The Mariner's Revenge Song
Good audience participation on "16 Military Wives" and "The Mariner's Revenge Song" – they seems to be perennial favourites. I didn't know "The Mariner's Revenge Song" when Abi and I went to see them a few years ago, but I knew what to expect this time round. I'd been hoping for more songs from The Hazards of Love, and Abi would have liked them to play June Hymn, but it was a good, long, and varied set (they were on stage for the best part of two hours). Definitely worth catching them live.