So I'm finally off work until Christmas, just in time to meet up with a friend from my accountancy days, Kirsty. The two of us on Princes Street with no agenda but a very brief shopping list (present for x, stocking present for y, spray mount): what do you do?
Well, you go to the German Christmas Market, and Munich-resident Kirsty suggests what to order. (Thanks for the tip about the shot of Amaretto in the gluhwein, Kirsty!). You go to the Bucks to escape the lunchtime rush. You go on the giant Ferris wheel by the Scott Monument to see the city. You egg each other on to buy a suit.
And (unless you've just done your ankle in) you go jumping.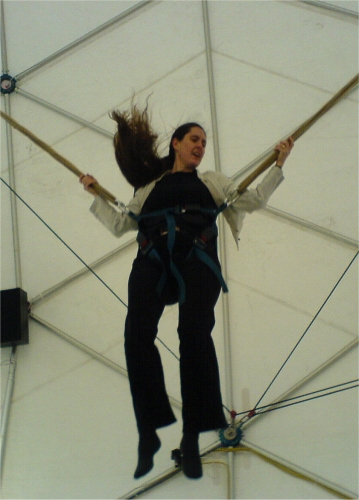 Taken 21 December 2005
With flips
Taken 21 December 2005