I saw Interstellar at the weekend, though not in IMAX, as it is apparently meant to be seen. I found it 30% amazing, 60% good, and 10% ignoring science and common sense for the sake of the story. The 30% makes it very much worth seeing. The 10% makes for some forehead-smacking moments in amongst the jaw-dropping spectacle.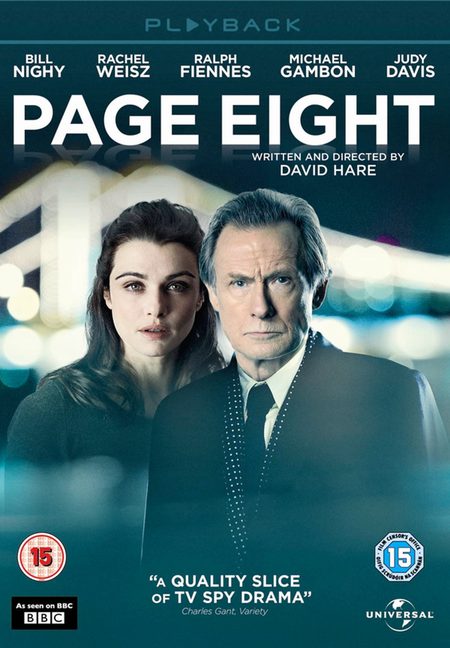 Page Eight, on the other hand, is nothing but delight from start to finish. I hadn't heard of it before I saw an article in The Atlantic a couple of weeks ago. It's a quiet, measured British spy story. No flashy running around and jumping off buildings, just Bill Nighy as MI5 intelligence analyst Johnny Worricker cautiously trying to figure out a conspiracy that could bring down the government.
Listening: Cut_, after seeing them at Paradiso on Sunday. Also just finished re-reading Storm Front, the first Harry Dresden book by Jim Butcher, after Mark reminded me of it. I've got Ben Aaronovitch's new Rivers of London book, Foxglove Summer next on my reading list, but I think I've got a taste for the Dresden Files now, and I'll be diving back into the series after it.