Last Saturday morning Abi and I got up early and took a 14km walk northeastish: into Zaandam, up through Koog, following the curve of the Zaan round through Wormerveer, and finally to Krommenie. We found some faces in the path on the the stretch between Wormerveer and Krommenie.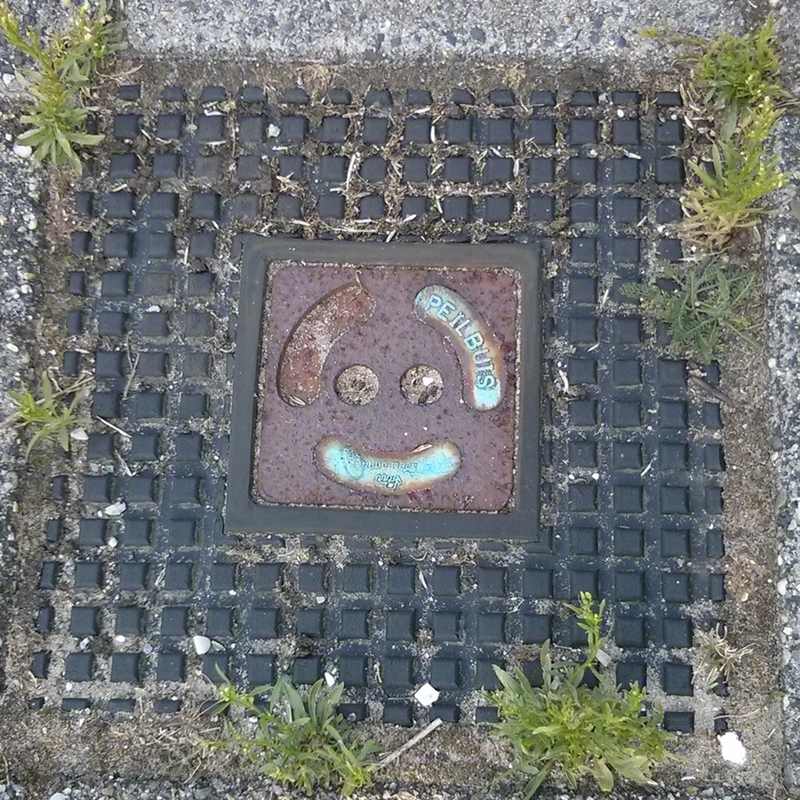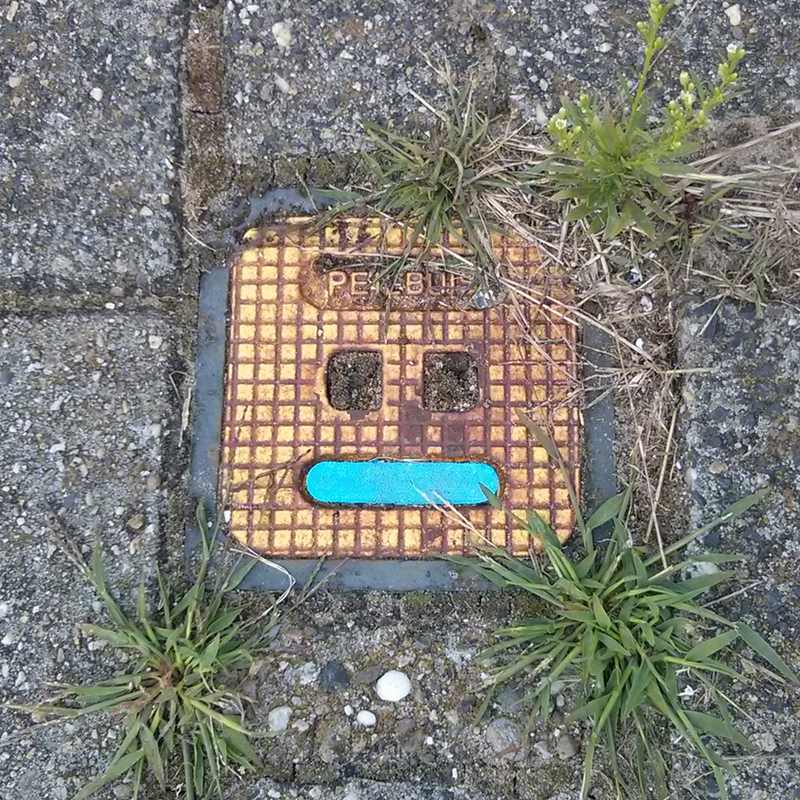 We took the train back to Zaandam and did some shopping. We got some kibbeling at the market for lunch, remembering that we'd got kibbeling for lunch after the Dam-tot-Dam wandeltocht last year.
It was only about 13:00 when we got back home. The PC components I had ordered arrived just half an hour later, and I spent much of the rest of the afternoon assembling the new machine, which I've named Groot:
Cooler Master Elite 130 mini-ITX case (small enough to sit on my desk, big enough to take a full-size graphics card)
AsRock H81M-ITX motherboard
Intel i5-4460 CPU with stock cooler
Sapphire Dual-X R9 270X graphics card
Power supply, hard disk, memory, Windows 8
The only component mismatch is that the motherboard does not have a header for connecting the two USB3 ports on the front of the case. It has a header for the USB2 port on the front, but any USB3 devices will have to connect at the rear of the case. Not a problem. Apart from that, it seems pretty solid.
Groot's main workload will be leisure activities, such as Wildstar now, and Elite: Dangerous very soon. Wildstar just needs a better graphics card than I have in my laptop. Even dropping all the graphics options down to zero and playing on its own screen rather than on an external monitor, my high-end MacBook Pro can only squeeze about 20-25FPS out of the game in quiet scenes. (That's running Windows natively in a Boot Camp partition – not in a VM.) I might have taken a cheaper i3 processor instead of the i5, but I hear that Elite will actually use the i5's four cores instead of letting them idle.
I have to say that playing Wildstar is a completely different game when you can play it at a good framerate, on a big screen, with all the graphics options on. It's a game with a hard learning curve. Blurry graphics on a cramped screen didn't feel like enough of a reward to make up for the difficulty. But on the new machine it's smooth and fun. I haven't played Elite yet, but…soon. There's a high probability it will take over my life for a while, and I have a couple of side projects I'd like to finish off before that happens.
On Sunday the kids and I went to the cinema to see How to Train your Dragon 2, and I taught them how to pick pin-and-tumbler locks.