One of these years I'll manage to average a book a week. By the half-way mark of 2006 it looked like I might make it in 2006, but then I started a contract where driving to work was more practical than taking the bus, and boom, there went my reading time. And with a final tally of 33, yes, that means I only read a book a month since July. Gah.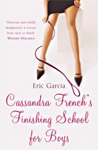 So what have I been loving? Well, the stand-out title of the year for me was Eric Garcia's Cassandra French's Finishing School For Boys. From the cover, it looks like a sterotypical chick-lit novel. The first few pages read like the stereotype of a chick-lit novel. But once you get past that, it turns into a delightfully strange kidnapping caper set against a Hollywood movie studio background. The added knowledge that Eric Garcia is the author of the outlandish Rex dinosaur detective series and the inventive con novel Matchstick Men should be enough to tell you that this Cassandra French is anything but stereotypical.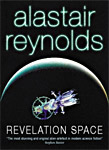 I also tucked away Alastair Reynolds' Revelation Space series: Revelation Space, Chasm City, Redemption Ark, and Absolution Gap. It's big, thick, meaty space opera that you can really sink your teeth into. I made a false start on Revelation Space a few years ago, but picked it up again at AlanR's urging. It is a bit slow to start, but once you get in to the heart of the story, it's a great feeling to realize that there are another three 600-page doorstops to carry on the story arc.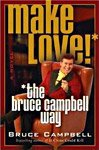 Robert Charles Wilson's Spin is excellent, and a deserved winner of this year's Hugo award for best novel. Christopher Brookmyre's All Fun And Games Until Someone Loses An Eye is a fast-moving wise-cracking wish-fulfilment adventure yarn in which an ordinary woman is plucked out of her comfy Scottish life and plunged into a world of espionage and hi-tech mercenaries. And of course, Bruce Campbell's Make Love! The Bruce Campbell Way is a wickedly entertaining tale of his (fictional) attempts to prepare for a role in Mike Nichols' (fictional) star-studded film Let's Make Love!. Maybe it's something best enjoyed by Bruce Campbell fans, but let's face it, people, who isn't?